SHOP THEFT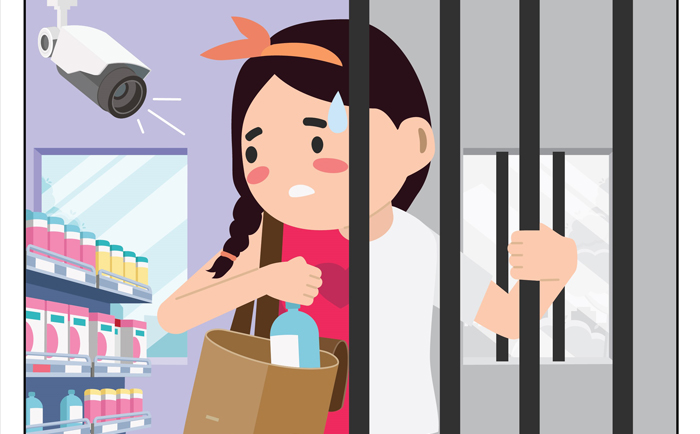 HOW IT CAN HAPPEN
Items were usually stolen by culprits when no one was looking at them.
Culprits either operate alone or in groups of two to three persons with one subject distracting the staff while the remaining person(s) steal items on display.
Culprits tend to try on items such as belts, clothes and accessories before concealing the items under their clothes or simply leaving without taking them off.
Culprits tend to make payments only for some of the items in the shopping basket and the other items were taken without paying.
---
PREVENTIVE MEASURES
Retailers are encouraged to set up chat groups to facilitate quick exchange of crime information and retail best practices.
Retailers are advised to install CCTVs around the shop front.
Retailers are advised to place expensive items in locked-up display cabinets and/or near the cashier counters.
---
PUNISHMENT
Fine and/or imprisonment up to 7 years.