Year End Crime Prevention Campaign 2023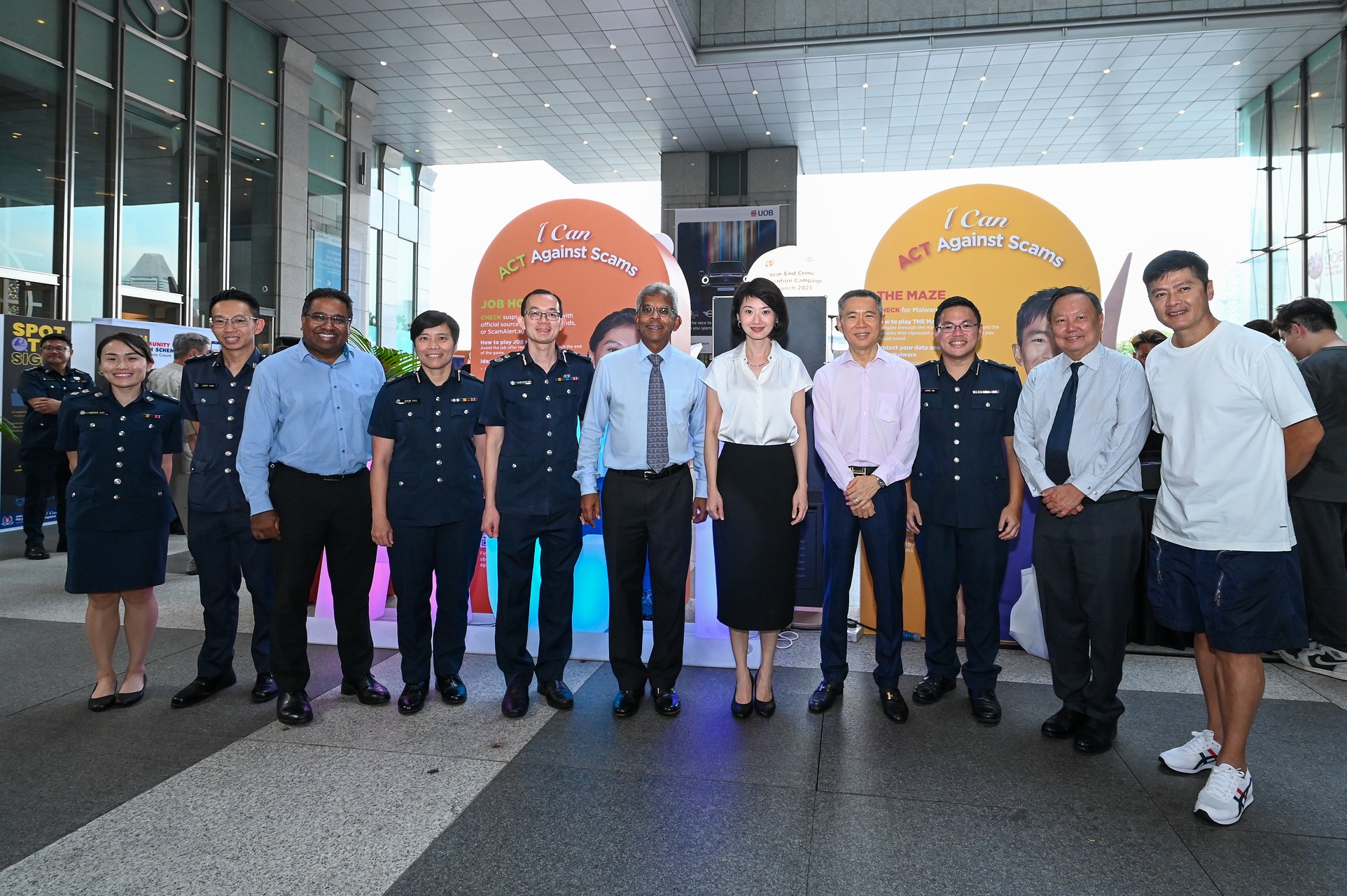 Ms Sun Xueling, Minister of State, Ministry of Home Affairs & Ministry of Social and Family Development launched the annual Year-End Crime Prevention Campaign on 9 November 2023, at UOB Plaza Atrium. The aim of this year's campaign is to educate the public on scams, shop theft, outrage of modesty, and voyeurism.
A new video for the ACT campaign was also showcased. It features a specially composed song on the different actions one can take against prevalent scams.      
The launch event was part of a two-day roadshow from 9 to 10 November 2023 to promote the importance of crime prevention during the festive period.