Anti Scam Campaign cum Roadshow
YEAR-END CRIME PREVENTION ROADSHOW 2022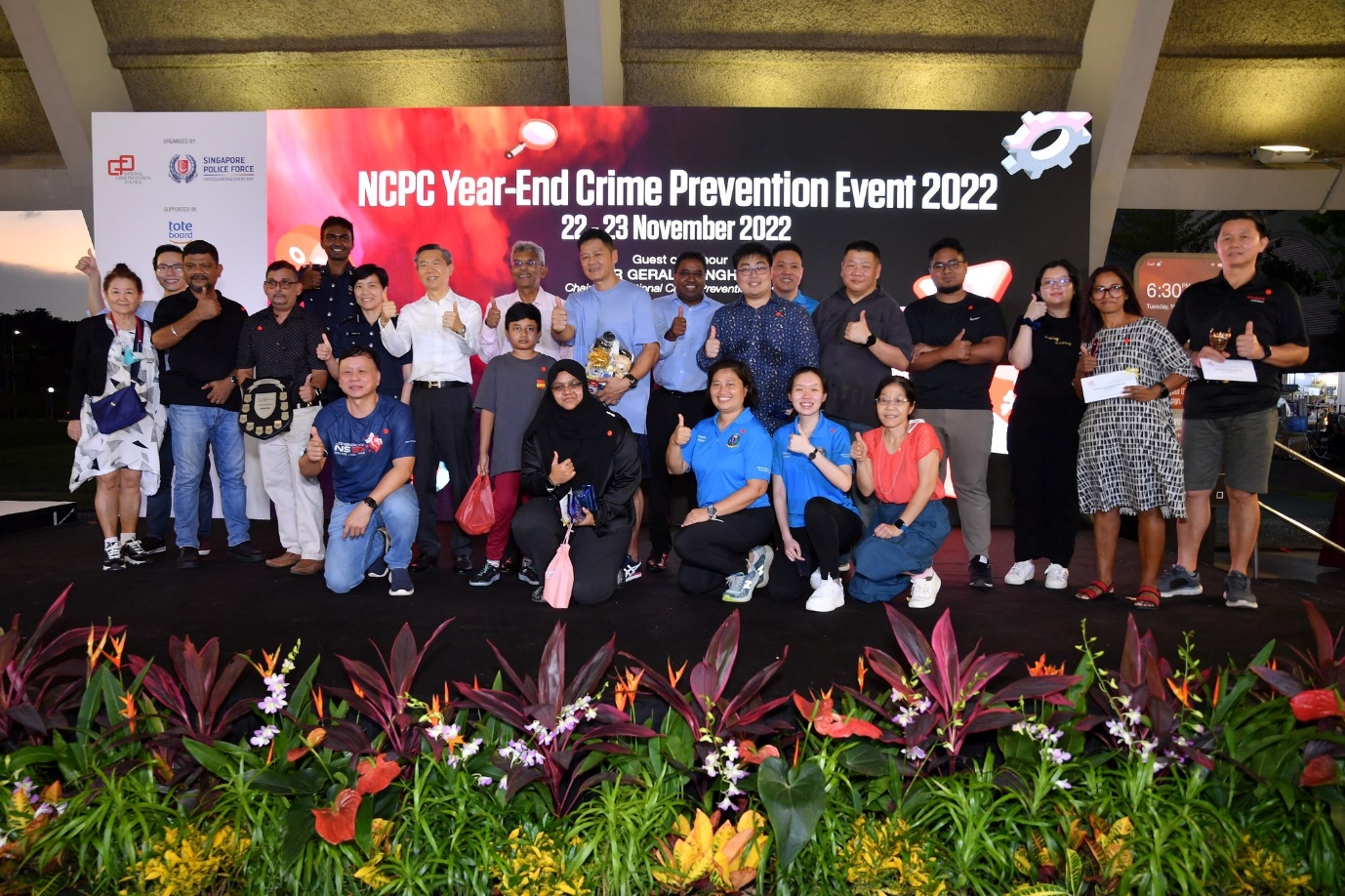 NCPC held its annual Year-End Crime Prevention roadshow at J Canopy on 22 November 2022. Besides having various fun-filled activities to educate participants on crime prevention, an award ceremony was also held to give recognition to 12 teams from various Grassroots Organisations (GROs) who participated in the "Anti-Scam Challenge Shield" organised by Queenstown Neighbourhood Police Centre.
NCPC's Honorary Crime Prevention Ambassador and local actor, Mr Li Nanxing, also helped promote the crime prevention messages at the event.
The Year-End Crime Prevention Event, held since 1984, aims to educate and remind the public of the importance of crime prevention and vigilance, even as we celebrate the year-end festivities.